13 Aug

Yoga and Mindfulness Advanced training (YF-I, module B, 1/3)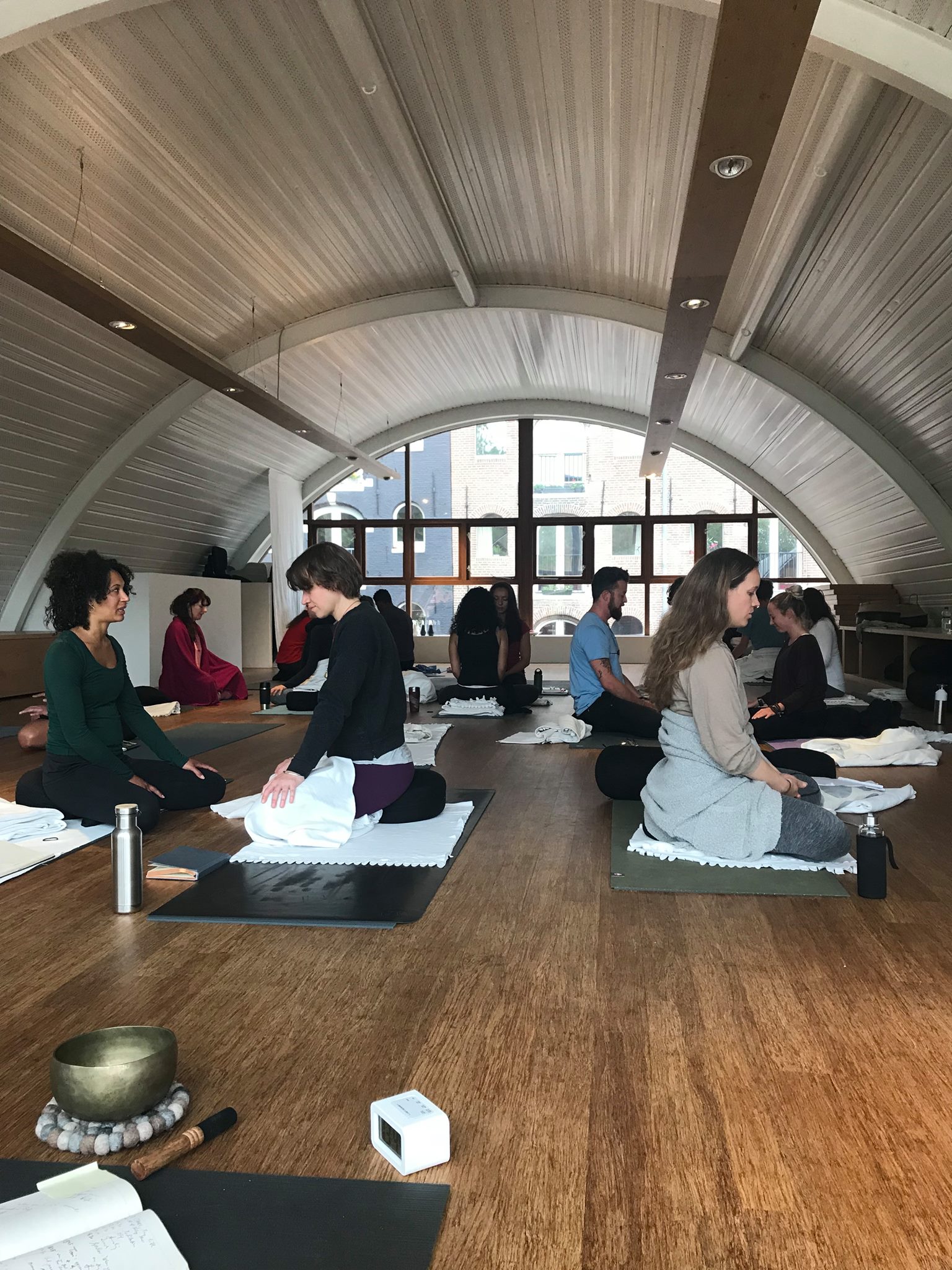 Yoga and Mindfulness Advanced training (YF-I, module B, 1/3)
1776
1776 people viewed this event.
The integration of yoga and mindfulness takes us beyond the realm of asana and physical practice. We invite ourselves to an attitude of awareness, where kindness, compassion and curiosity is practiced for us to open the gateway to be in the moment, to freedom. This training is for yoga practitioners wishing to integrate the principles of mindfulness into their own practice, and for yoga teachers wishing to enrich their way of teaching. Through classical mindfulness practices as well as moving meditation, you will learn to practice self-inquiry to touch base with how you embody yourself in this particular moment of life.
You will learn the four ennobling truths, about the dance between ease (sukkha) and unease (dukkha), the four foundations of mindfulness and the eightfold path to sustain skillfull living. In addition to learning classical mindfulness practices like various mindfulness meditations, body scan and 5 minute breathing space, you´ll learn how to practice and teach mindfulness as part of asana practice, as moving meditation. You'll also learn how to teach mindfulness as a yoga teacher in your yoga classes.
In this 50-hours program, the focus is on experiencing and learning the tools offered by insight tradition, mindfulness and compassion based practices, synergized in yoga practice, and how to apply them as skillful means in your everyday life. The first 5 days, we dive into the container of the practice. The last 2 days are dedicated to didactics, and how tho share. 
Program outline:
Theory of insight tradition: the four noble truths, the four foundations of mindfulness, Buddhas eightfold path to end suffering
Mindfulness practices as skillfull means
The integration of mindfulness in asana – moving meditation
Teaching methodology – how to teach Mindful Yoga
Extra hours:
Following daily practice as well as keeping a journal as part of informal mindfulness practice.
Requirements:
At least two years of regular yoga practice (incl. pranayama and meditation); or having attended a silent retreat (minimum of ten days or more); or having completed a MBSR-course or similar.
These 50 hours are part of the Delight Yoga Advanced Studies, however this training is not in itself a teacher training program.
Reading:
Moving Into meditation (Anne Cushman) ch.
Wise Heart (Jack Kornfield) ch.
Inner Spark (Kristin Vikjord) ch 1, 2, 3 and 9