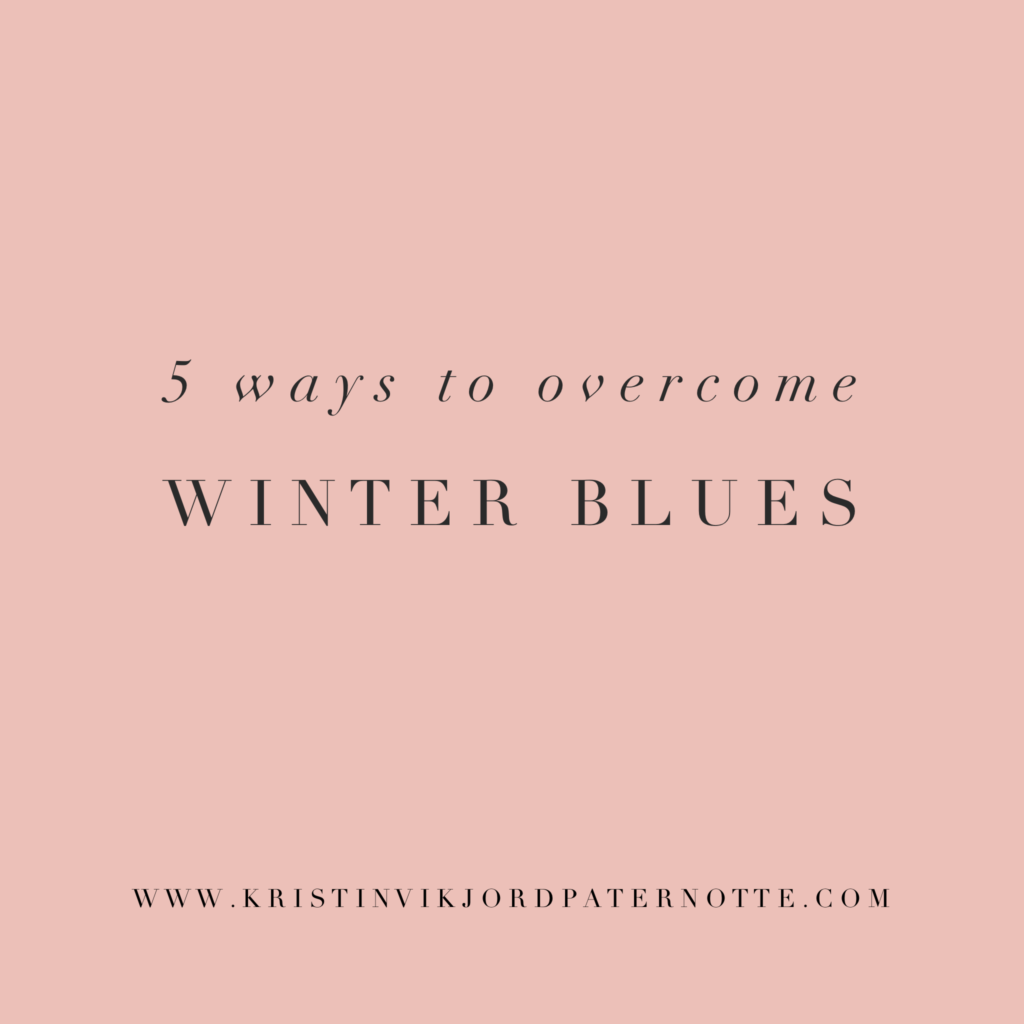 17 Dec

Winter Blues

Winter Blues is not uncommon in winter season, especially when the light and temperature changes dramatically. Its recognised by feeling lower in energy, more tiredness, or change in sleeping pattern.  Last year, I was one of three experts giving tips on how to overcome winter blues in Harpers Bazaar.

Here's a recap of my tips on how to overcome the winter blues
What is winter blues?
Winter blues comes (not shockingly) in winter. As described above, our homeostatic systems regulating apetite, sleep, and overall energy level, tend to express seasonal alteration of temperature and presence (or lack of!) light to us, by pretty clearly. We might feel more hungry, more tired, or less energised. For some, the symptoms can become more bothersome, and returning year after year as Seasonal Affective Disorder (S.A.D).  And it also can trigger worrysome thinking and anxiety. If this is the case, please seek professional help. 
Here's 5 things to do, to overcome winter blues
Slow down, or adjust to the light. We have a pretty fine tuned inner clock, circadian rhythm its called, but we've done well in overriding the software by stuffing too much into our days, not eating well, and staring into screens at odd hours. Unless specifically created for it, most mammals hibernate during winter months, and I do believe we can all benefit from a seasonal slowing down kinda groove. 

If you are tired, sleep! I have re-instated the mid day nap (a 10-20 min snoozaroo should do the trick), where your tired eyes can take a moment rest, your brain get a short reboot, and off you go. This goes like hand in glove with the #pausingeverydamnday hashtag I created for you guys, to inspire each other in how to chill-the-f$#&&-out (as my man so encouragingly puts it). And you know its true. The last thing you need is to put more on your table. Rather focusing on taking away, compartmentalising and choosing how you spend your energy skilfully is what to better calibrate. And perhaps even more so in winter when days are shorter. 

Move! Get your move on! Walk, yoga, work out (however no energetic moves too close to bed time), dance around the living room (my personal favourite), have sex (yes, I said that) (not promiscuously of course), and look alive. Giving in to inertia is not going to make you feel better, or less tired. A healthy amount of everyday moving about is promoting of wellbeing. 

Air – get some fresh air. If you can, daily, a little walk in the park, or on the nearest mountain (depending what's available in your closest surroundings). If none if this is an option, try at least being exposed to the daylight (if lack thereof as in arctic hemispheres), look outside. On the moving clouds, on the stars, the moon, the tree outside your office window, or anything remotely nature-like. Look. At. It. Abit longer. There are also excellent daylight lamps for light therapy on the market, which you can get for a reasonable coin at you local electronic market. 

Socialize. Make for cozy get togethers. Invite some people over (or invite yourself to them;) ) Or by yourself, cuddle up under a wollen blanket with a book, and a hot cup of chocolate, some candles, or even by fire place. So, that pretty much sums it all up. My tips of 5 ways to overcome the winter blues.                                                                                 
If you want to learn more about how to build your emotional wealth, read more HERE, or trying to understand the basics of Mindfulness practice? Read on HERE

Enjoy!