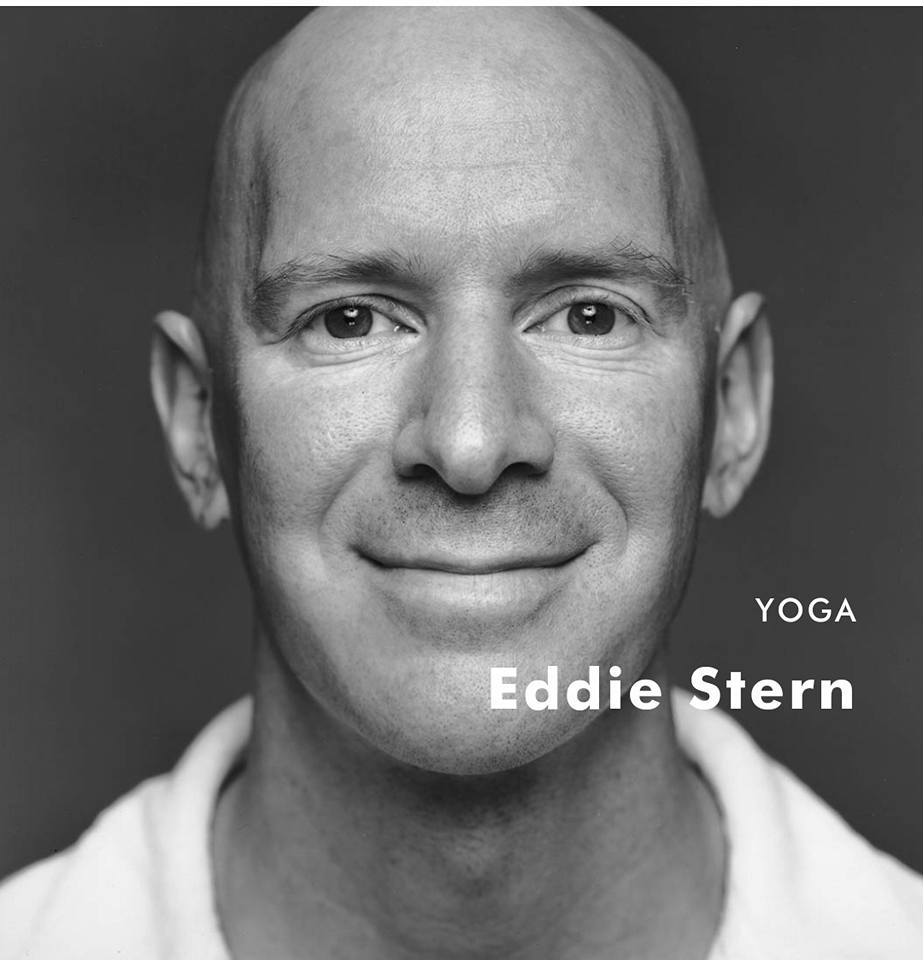 03 Aug

Expert Interview: Eddie Stern

So happy to share this expert interview with the legendary

Eddie Stern

here!

In last post of T

he Expert Interviews

you meet

Janice Gates

, and now Eddie Stern shares some insight as seasoned yoga teacher, where he shares 

drops of wisdom

and contextualise the stories of practitioners and experts in the field of applied yoga and wisdom teachings.

Eddie Stern must be one of the most legendary ashtanga yoga teachers there is, and what an amazingly nice and cool dude! He invites people in his shala to practice anything that works for their body, staying true to the yoga therapy (yoga chikitsa) principle of Krishnamacharya´s legacy. He collaborates with the artist Moby and Deepak Chopra on the most accessible breathing app, The Breathing App, and shares his knowledge at events like In Goop Health and The Inner Peace Conference.
What does yoga/ wisdom teachings mean to you?
A wisdom teaching is something that leads us towards self-discovery, or of knowing who we are, and what it is that we want in life. Yoga is an ancient wisdom teaching which is essentially a practice of harmonizing our body, breath, mind, emotions and spirit. As human beings, we all have some rough edges in our character that are expressed through changing mental states. Maybe we are quick to anger, jealousy, or negativity. These mental states are very individualized and repetitive, meaning, if I am quick to anger, I am always quick to anger, but not necessarily quick to another harmful emotion. For another person, they may not get angry, but they might be quick to jealousy or envy. These mental states, according to yoga, cover our essential goodness, or our essential nature of awareness. These positive characteristics of the mind that can be strengthened and brought to the forefront of our daily experience. Yoga, through awareness-based practices such as postures, breathing, and meditation, support and strengthen our ability to become more conscious beings. It teaches us that we can apply techniques that lead to strengthening our underlying mental traits to be one of positivity, kindness, compassion, and goodness. 

How has this changed, evolved since you started?
Yoga for me was, from day one, a search for enlightenment. In the 1980's, yoga was not looked at as a fitness routine, or something to get you in shape, it was not body oriented. Gradually, over the years, the search for enlightenment has given way to more general desires, such as being a kinder, more thoughtful, person. I'd like to be a good listener, and be a good husband, father, teacher, son, and friend. I'd like to be more loving and compassionate, and live as much as possible a truthful life in accordance with my values. These things have become more important to me than an ephemeral idea of liberation.  

When and how did you start with yoga?
I started yoga in 1986 or 1987 after becoming a vegetarian. I had a book by Michio Kushi called "The Macrobiotic Way", and in that book he had several yoga poses that he suggested doing to support overall health. I started doing them in conjunction with the macrobiotic diet, and it was only about a year later that I realized I had been doing yoga.
I'm a yoga teacher. I started teaching in 1989. 

What is one advice you'd like to give?
Whenever asked for advice, I remember the hilarious statement from Groucho Marx, "Take my advice… I'm not using it!" 

Where will you be teaching, or speaking next?
I teach every day in my school in Brooklyn, NY (www.ayny.org), and travel about once a month for workshops. This year I am particularly excited about a one-week yoga therapy and Ashtanga Yoga workshop at Mandali Retreat Center, outside of Milan. It will be an intensive that examines all aspects of yoga as therapy: postures, breathing, mantra, diet, sleep, and mental outlook. Yoga therapy is sometimes thought of as doing certain postures to fix physical problems, but the yogis considered that all yoga was therapy, and that to effectively fix a problem, you needed to look at your lifestyle as a whole. The biggest problem we all have, according the Yoga tradition, is not knowing who we are!   

Where can we find you online?
Thank you, Eddie! Loved to get to know you abit more – AND, I know you'll give sessions at
The Inner Peace Conference
in Amsterdam, October 6-7, can't wait!
And to you, dear reader – Enjoy!